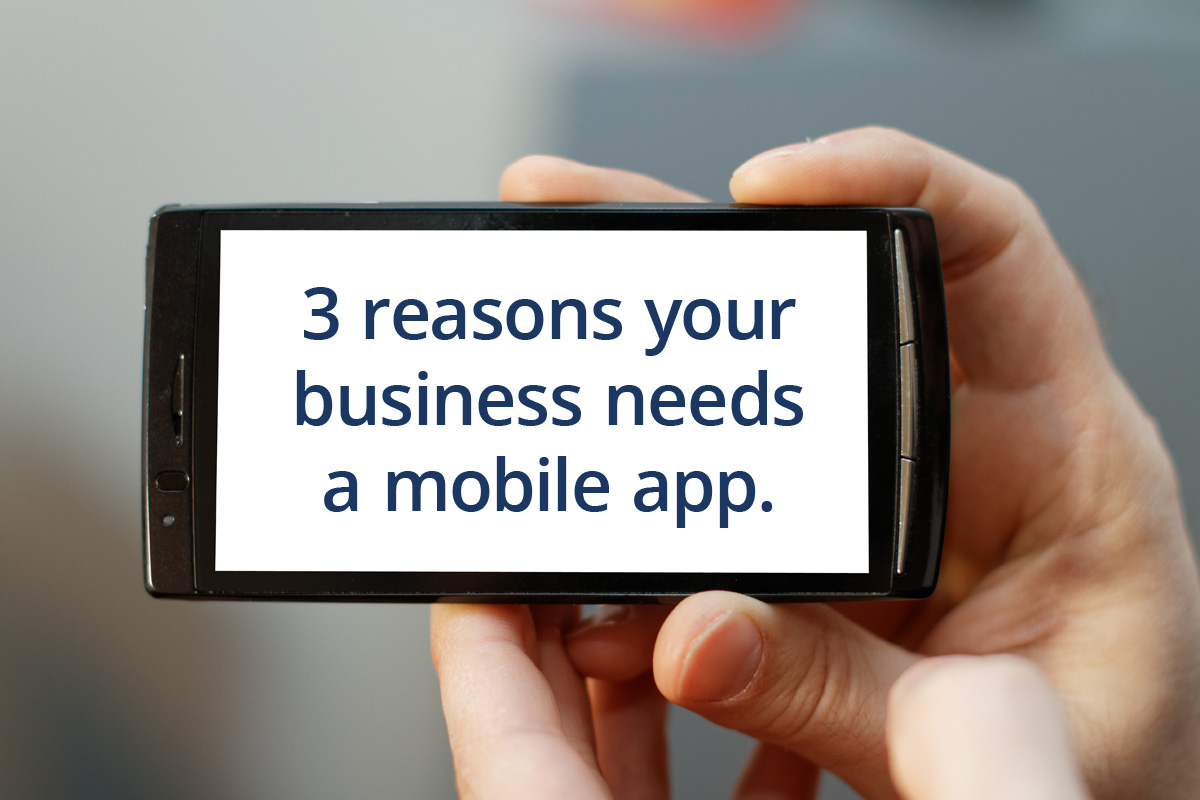 A mobile app can be beneficial for your business. We develop more than just web apps.
Today, the question is not whether a business should have a mobile app, but rather when. There are now more mobile phones than desktop computers and people are using their mobile devices more than their computers.
Here are some ways that we can help you harness the power of mobile apps.
1. Customer engagement
A custom mobile app can provide your business the potential to engage with your customers in real-time and by location. If done right those engaged customers will become purchasing customers that generate revenue. Including social media sharing capabilities in your app is a great way to engage customers.
2. Customer service and support
Making it easier for your customers to contact or interact with your company can be a great reason to develop a mobile app.
Imagine an app for a car service and repair shop that allows the customer to schedule appointments, check the status of their repair, and receive push notifications when it is time to come pick up your vehicle.
3. Promotion
You can use your mobile app as a promotion tool. A popular strategy is to use your business's mobile app to offer the customer coupons. An app could be created that presents a coupon the mobile device's screen that could be scanned at the counter.
Until June 2015 you can get a $150 off on all new projects as well as free hosting for your app's backend or website for one year. Contact us now for a consultation.