Scheduling a Post
Facebook is a great way to connect and interact with your customers. If your business is serious about social media you will need to be posting on your business page's wall regularly. There may come a time where you want to strategically schedule a post so that it doesn't appear on your wall until a specific day or time.
Facebook has a built in feature that allows you to do just that, to schedule a post for anytime in the future.
Get started by going to your business page. Prepare a new post just like you normally would.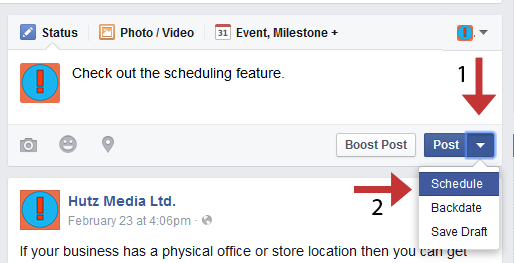 Click on the caret beside the "Post" button. In the drop down menu select "Schedule".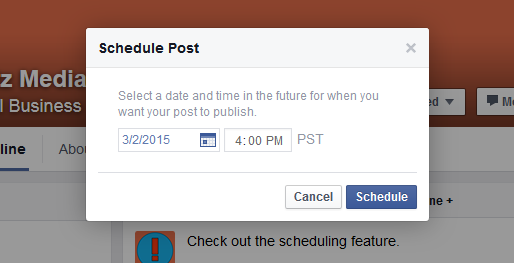 Select the date and time for when the post should be published and click "Schedule".

Your post will now be published at the specified time. You can go back and make changes to your post or the scheduled publish time.
Hutz Media offers management services for Social Media. Contact us now for a consultation.