What is a CMS?
A content management system, or CMS, is a web application designed to make it easy for non-technical users to add, edit, or manage a website. It allows you to make changes to your website's content and menus without any prior web development experience.

Do I need a CMS?
Your website should be integrated inside of a CMS. A CMS will save you money and time. It will allow you or your workers to make changes without the need to contract an experienced web developer for every minor change. This will allow your website to serve your customers exactly how you want it when they want it.
From making small changes to any page's content such as business hours, to adding completely new pages to your website, Hutz Media can customize a CMS to do exactly what you need it to. Depending on your needs we can design a completely new CMS for your website or use existing software like Wordpress, Joomla, or Drupal.
Hutz Media can integrate existing websites into a CMS or create a new website for you. Contact us now.
Wordpress

Wordpress is the most popular of the available content management systems with over 140 million downloads. It is free and open source. Websites such as Forbes, CNN, and Sony use Wordpress. It has the most available themes and plugins.
Wordpress isn't perfect in every way. Some common complaints are that it requires a significant amount of server resources.
If you want to get your website up as fast as possible and aren't concerned about serving your page to hundreds of thousands of visitors per day, we recommend Wordpress for your website.
Joomla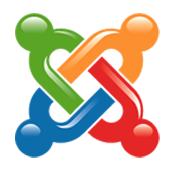 Joomla is a powerful content management system which can be run smoothly on most web servers. It is less popular than Wordpress with over 30 million downloads. Just like Drupal and Wordpress, Joomla is free and open source.
It is most often used for e-commerce websites. Wordpress and Drupal can also be used for e-commerce but Joomla makes it faster and easier with more native support.
If you want to create an online commerce based website or have a semi popular website, we recommend Joomla for your website.
Drupal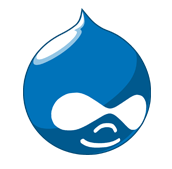 The Drupal platform is extremely powerful and also the most difficult to install and operate. This probably why it only has over 15 million downloads.
If your website grows beyond a basic blog or small business page, you'll probably want to use a CMS that is more efficient and more extensible than Wordpress.
Hutz Media can create a completely new CMS or use an existing CMS like Wordpress, Joomla, or Drupal. Contact us now to get started.
Fans of each of these three big content management systems will debate and argue fervently that their pick is better. The fact is that each CMS has their own merits and each website will require its own solution.
Let us integrate Wordpress if you're looking for a small website or personal blog. Let us integrate Joomla or Drupal if you need something more extensive. If your website needs to server millions of pages per day then let us build a completely new streamlined website for you.
Hutz Media can provide training for using a CMS. Contact us now.